Headphones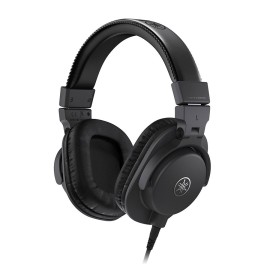 Out of Stock
Like the NS-10s before them, Yamaha's HPH-MT5 Studio Monitor Headphones are designed to cast a white-hot spotlight on the problem areas of your audio. From the studio to the stage, these high-performance cans will help put the finishing touches on your mixes and paint your source material in a realistic light. Yamaha HPH-MT5s are loaded with full-r..
Out of Stock
Product descriptionColor:White | Style:HPH-MT7High-end high-resolution monitor headphones that reproduce even the most subtle nuances of the source sound. In addition to mixing and recording in the studio, the HPH-MT7 headphones are perfect for mix monitoring in live performance applications thanks to their high sound pressure leve..
In Stock
Rs.47,500.00
Rs.54,500.00
HPH-MT8 headphones are designed to deliver accurate response and high-resolution sound with precise stereo imaging, and faithfully reproduce every nuance of the mid to high-end with tight bass. Yamaha has applied decades of accrued knowledge and expertise in professional and high-end studio equipment manufacturing to the design of each and every ac..
Showing 1 to 3 of 3 (1 Pages)