Intergrated Amplifers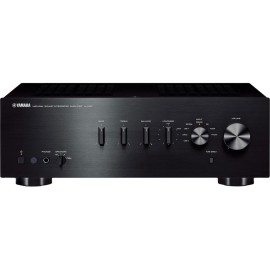 In Stock
xpand your listening horizons with the black A-S301 Integrated Amplifier from Yamaha. Featuring up to 70W per channel of RMS power at 6 ohms, this amp is equipped with digital inputs for connecting devices like televisions and Blu-ray/DVD players. It offers dual stereo outputs, giving you the ability to power two sets of speakers in ..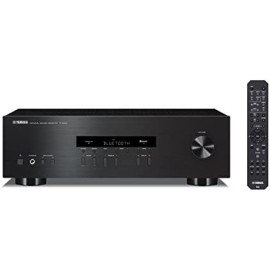 In Stock
Optimized for stereo sound with simple connectivity, the black Yamaha R-S202 Stereo Receiver features four stereo RCA inputs, one stereo RCA output for recording to an external device like a CD recorder, and a 1/4" headphone output. Its only other wired connections are the speaker outputs, which will allow you to set up two pairs of speak..
Out of Stock
Elite class stereo receiver combining ToP-ART technology and ART Base chassis construction with gold–plated speaker terminals and dual aluminum heat sinks for crisp, clean sound. Advanced features include continuously variable loudness control, CD Direct Amplification, along with Yamaha iPod dock connection, SIRIUS Radio Ready, 40-station A..
Showing 1 to 3 of 3 (1 Pages)