Guitar Pedals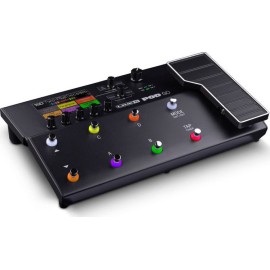 Out of Stock
Tech SpecsPedal Type:Multi-FX PedalboardAnalog/Digital:DigitalPresets:256 (2 setlists with 32 banks x 4 presetsNumber of Effects:275+ effects (Helix & Legacy combined), Up to 10 simultaneous FX (6 fixed, 4 flexible)Effects Types:Mandarin Rocker Drive, Ratatouille Distortion, Fuzz, Tremolo, Chorus, Vibrato, Rotary, Retro Reel Delay, Reverb, Modu..
2-3 Days
Rusty Fuzz delivers those vintage silicon-based fuzz tones of yesteryear that we've all come to know and love, but at a price point well below that of vintage gear so everybody can play along. From silky-smooth sustain to ripping velcro-fuzz tones, it's all there! So whether you're experienced or not (See what we did there?), this compact true bypa..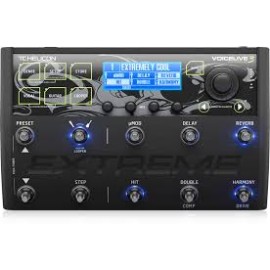 Out of Stock
With four times the memory of its predecessor, the VoiceLive 3 Extreme takes TC-Helicon's versatile all-in-one performance tool to an entirely new level. When you want to shape and enhance your vocals with great-sounding onboard effects, create natural-sounding vocal harmonies, and process your guitar with effects and amp models based on TC Electro..
Showing 1 to 3 of 3 (1 Pages)