Steinberg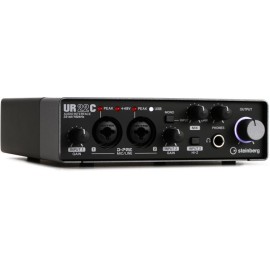 The UR22 is a two-in, two-out bus-powered USB 2 audio interface from Steinberg, and is the entry-level unit in a range that includes two bigger brothers, the desktop UR28M and the rackmounted UR824. This interface represents a definite step up in quality from the more compact CI series, which employ USB 1.1 and have sample rates limi..
The perfect balance between connectivity and portability: the UR44 is a powerful audio/MIDI interface designed to suit a huge range of recording and production situations. Four mic preamps, six inputs, four output channels, MIDI I/O ports, onboard DSP power and full iPad connectivity offer an outstandingly flexible feature set...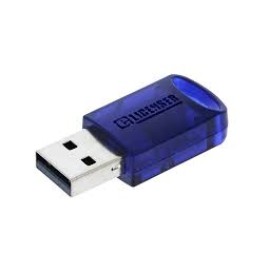 The USB-eLicenser — also referred to as Steinberg Key or dongle — is a copy protection unit required by most Steinberg software products . It is included in the boxed versions of our host applications Cubase Pro, Cubase Artist, Nuendo and WaveLab Pro. Alongside with the host applications, many Steinberg VST instruments also require the USB-eLicense..
Showing 1 to 3 of 3 (1 Pages)