Drum Hardware
In Stock
The EC2 features a Sound Shaping Technology ring mounted underneath two plies of 7mil film. By controlling edge vibration (instead of eliminating it), the ring isolates and damps higher overtones, enhancing low-end and attack, and enabling a broader tuning range.The Pack includes one of eachEPP-EC2SHDD-FEC2S Clear Fusion Pack (10", 12", 14") with 1..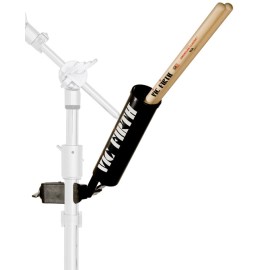 Out of Stock
Accessories Keep your extra pairs close at hand! This stick caddy clamps to any hardware for easy access to your Perfect Pair™...
Out of Stock
Tilting bracket allows mounting of one or two LP Compact Congas (LP825, LP826)..
Showing 1 to 3 of 3 (1 Pages)